Archives for Happy Childrens Day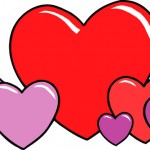 I can't believe I am a dad, I mean just like that, she is here My princess, my little girl is here it's different, but it is a great...
We are the future… The hope for a brighter tomorrow… We, the children of the world… Are symbols of promise… and potential Happy Children's Day!
To our Children,U have made us smile, laugh and made us grateful always. As we remember childhood today, we pray for ur future and wish you a Apy Childrens...