Tag archives for Happy New Month - Page 7
Welcome to d 1st day of d last mth of d year We thank God who has brought us dis far May His name continue 2 b a strong...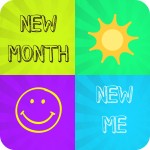 Welcome to a new month of March. Enjoy the full blessings of the 3rd Month, Continuous 31 Days of Happiness, 744 Hours of Joy and enjoy divine visitation for...