Tag archives for I Love You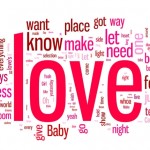 In Dija's Voice You my love are what i want, I love my life with you and there is nothing i wont do to make U smile, to make...
My Days and nights are spent thinking of you My dreams have come true Now that you are in my life Happy Valentine's Day I LOVE YOU
I was having a Heart-Ache so i had to see a Doctor D Doctor did an x ray and they found u in my heart. The doctor said if...
If I had to choose between breathing and loving you I would chose you and use my last breath to say I LOVE YOU!
For once ,I don't have 2try 2 BE HAPPY when I'm wit u,it just happens… I LOVE YOU BABE!!! It's nt being in luv dat makes me happy. It's...